Payten, provider of complete payment industry solutions for non-financial and financial institutions, supporting card and card-less transactions, makes another strategic investment in e-Commerce by acquiring Skopje's based online platform Grouper. Grouper.mk, leading online platform, has contributed to transforming the e-commerce market in North Macedonia by enabling 3,500 merchants to join the e-Commerce world and start selling online as well as 270,000 users to embrace online shopping.
-          Payten acquired 100% of Grouper's shares as part of its strategy to expand our portfolio of e-Commerce solutions. Having Grouper onboard will contribute to the grow of our offering for merchants and to upsell Payten e-Commerce solutions. – commented Katharina Arnold Rokita, Payten Ecommerce Development Lead. With Grouper young and dynamic team of considerable marketing and data analytic skills, strengthened by several international experts from Payten, I am confident that we can develop and offer even more innovative e-Commerce solutions.
-          We created Grouper 10 years ago with a lot of passion, commitment and enthusiasm to transform the e-commerce market. The team has put lots of hard work over the years in overcoming many challenges and was constantly learning, innovating and adapting. Grouper has come a long way, but still has a long way to go. And we are happy that it will continue its journey as a part of Payten, member of ASEE Group. This acquisition for Grouper is much more than that, it represents a recognition of our hard-work and dedication, of the great work we have done so far but also the best opportunity to accelerate further growth and untap its potential to the fullest. We are looking forward to new big plans and new solutions that will help local companies embrace e-commerce, increase their sales and grow their business and will provide great choice and shopping opportunities for the e-customers.   – commented the co-founders of Grouper
 About Grouper
Macedonian company Grouper, launched in 2011, is recognized as the game-changer in e-commerce in Macedonia. With the launch of the first deal platform in the country it contributed to transforming the e-commerce market by enabling hundreds of companies to join the e-comm world and start selling online, and thousands of customers to embrace online shopping. Over the years the company was adapting, introducing new products and was growing its portfolio and business. It offers deals at discounts for various services, travel packages and with the recent introduction of its marketplace platform (Grouper Shopping Mall), launched during the COVID-19 pandemic, that already features over 100 e-shops, it holds a big potential for further innovation and growth.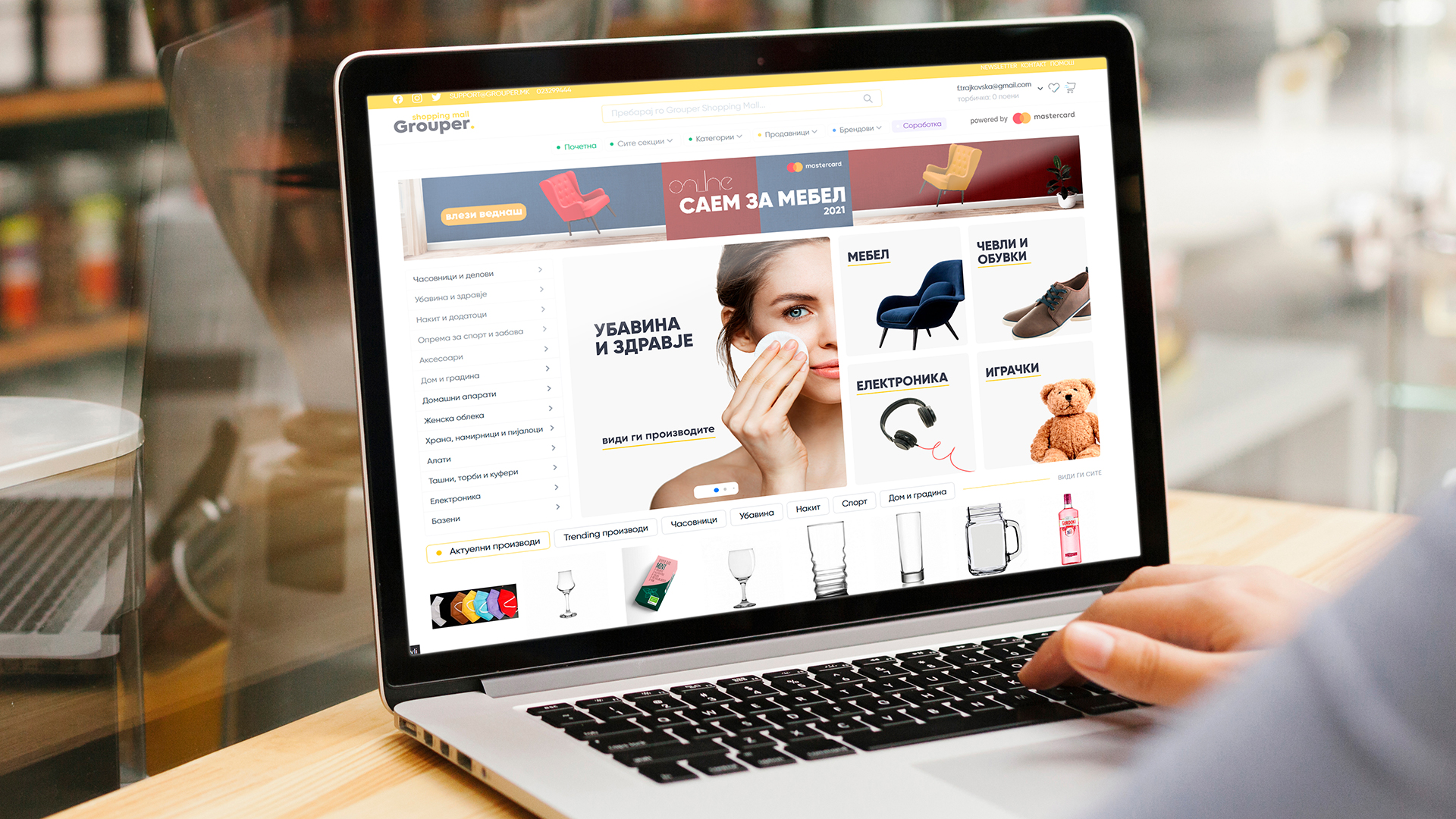 Grouper.mk - The biggest e-commerce platform in Macedonia
Today it serves over 270,000 users in cooperation with over 3,500 merchants. Its contribution and success has been widely recognized internationally. As e-commerce is booming, even more with the new opportunities due to the pandemic, there is a great potential for accelerated growth and expansion.