For payment, the key word is cashless, but under this term, there are many options available, each convenient to certain segment of customers. Payten's long term partner Pink Taxi recognized the trends, and keeps innovating to serve it's customers better.
In the first phase of cashless options, Payten supplied Pink Taxi with mPOS solution, that turns every smartphone in a POS device, to allow customers to pay using their credit cards. Latter on, Pink Taxi and Payten enabled Instant Payment via client's application, another option to pay the fare, simply by scanning the QR code. In addition to convenience, this service allows for immediate transfer of funds from customer to the client.
Next level of convenience – Card on File option within the service application
 
Recently, Payten with its partner company ChipCard, enabled Pink Taxi to offer the fastest payment method within their application – Card on File.
Card on File is the functionality which offers safely storing customer's payment card in the service application, and using it for payment. Once the card is stored, the passenger books a ride, chooses the Card on File (COF) option for payment and the card is charged automatically. The system allows for more cards to be stored, and customer chooses the default card to be charged for service. The invoice is delivered on client's email.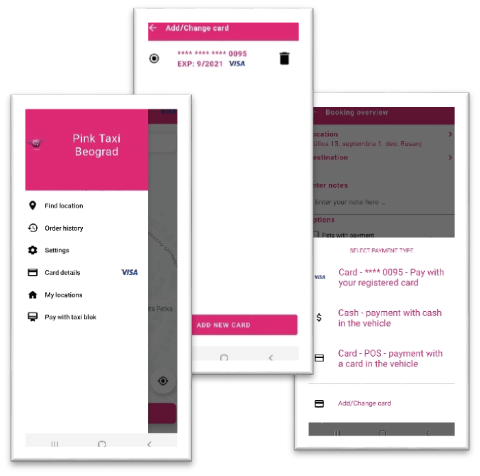 The project was recognized and supported by Visa, which offer benefits for all registered Visa cardholders:
·         300 RSD discount for every 3rd ride paid for by the stored Visa card
·         50% discount for a ride from the airport to the city center, using the same payment method
Pink Taxi reported increased use of cashless methods by its customers. With COF enabled, they are confident cashless will continue to grow, especially among younger age groups, who demand convenience and app usage in everything they buy or use.
"Upon setting up the secure base for card payment in our vehicles the time came for introducing new, advanced functionalities. Through our COF functionality, that came to be from the synergy of Visa, Payten, Chip Card and NetInformatika, we can now provide our clients with simpler and more convenient ride, complemented with 2 concrete financial benefits. In addition, as a result of this project, we expect the certain and significant growth of card transactions. Having finished this phase, we will not stop, but continue on our path of innovation, new projects, options and benefits for our customers.'', said Nebojša Andrić, CTO of Pink Taxi.
To ensure the proper visibility of the new service, Pink Taxi relied on Payten's independent ATM network Moneyget, and contracted the ad to be displayed to all ATM users to increase trial.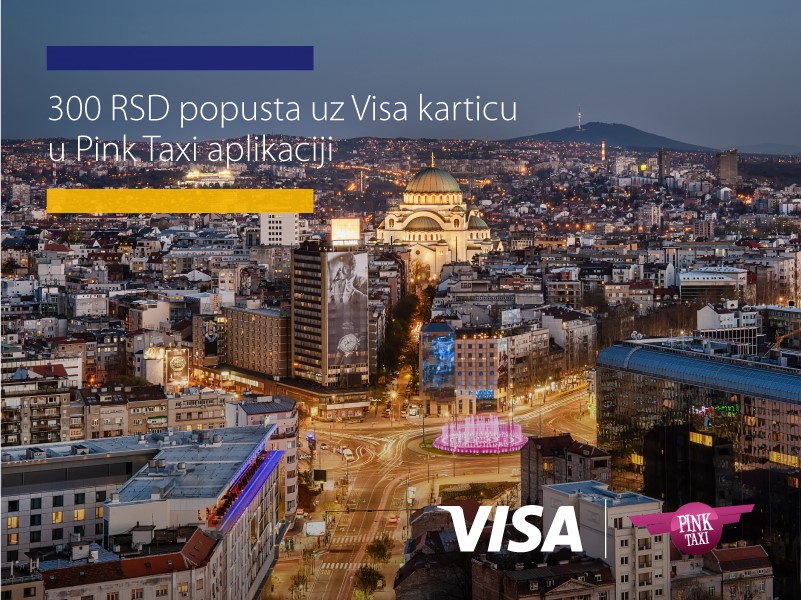 Payten is an end to end payment provider with vast array of services for all business types and sizes. Contact us for a free consulting on best options for your business.

There is really no sector that remained untouched by today's digital applications and new payment services. And those who don't improve, get left behind, in the face of international competitors who come in with completely new, fully digital business models.